Nephrology in Antalya | Nephrology, Dialysis, and Transplantation in Antalya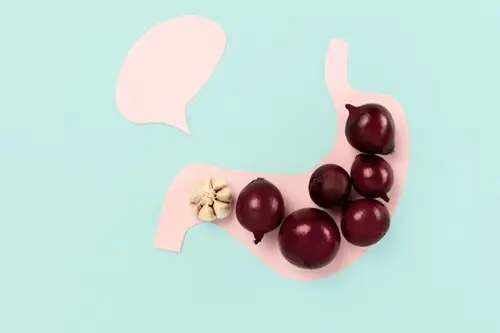 Nephrology is the study of illnesses and ailments involving the kidneys and the internal organs of the kidneys. The medical professionals in Turkey who diagnose and treat kidney-related illnesses are known as nephrologists. The most crucial step in the blood filtering process is carried out by the kidneys, which are also involved in the creation of urine. Your doctor will choose the best course of therapy for you depending on your particular medical condition and the symptoms you are experiencing. Kidneys may sometimes grow tumors, form stones, or become dysfunctional. All the kidneys' related problems may be cured via nephrology in Antalya.
The capital medical tourism of Turkey, Antalya, is one of the most popular international vacation destinations for those seeking medical care. Each year, a large number of patients from many other countries, including the Middle East, France, and other European nations, go to Turkey to get a range of medical treatments, such as nephrology in Antalya. It is an important city in both the commercial and industrial spheres. This significance is a result of the city's position at the intersection of Turkey's road and rail networks, as well as its proximity to several international airports.
Turkey's reputation as a leading medical tourism destination is primarily due to the nation's cutting-edge medical infrastructure and facilities, especially those found in the nation's top hospitals in Antalya, as well as its top-notch medical staff, affordable treatment costs, and gracious hospitality. There are many hospitals in Antalya that have obtained accreditation from the Joint Commission International and are known for offering top-notch treatment in a range of medical specialties.
The procedures described below may be performed by our nephrologists alone or in collaboration with other specialists, in addition to our nephrologists' analysis and interpretation of the results of your laboratory tests.
Imaging tests of the kidneys, such as CT scans, ultrasounds, or X-rays
Placement of the dialysis catheter
Kidney biopsies, and
Kidney transplants
What Are The Benefits of Nephrology in Antalya
Numerous specialist clinics that provide highly tailored care to patients are located around the city. When a patient receives treatment at a hospital, they can count on obtaining high-quality clinical care that meets the highest standards and top-notch patient care services that are measured by accreditations. Particularly when compared to the western countries, patients from other countries may benefit more from the inexpensive treatment alternatives for nephrology in Antalya. In addition to having access to affordable medical packages, patients do not have to wait for nephrology in Antalya.
Anyone looking for housing in Antalya has a variety of options, from budget-friendly bed & breakfasts or homestays to luxurious five-star resorts. Patients traveling to Turkey for medical treatment have the option of extending their stay to include vacations and travels across the nation. Antalya is a lovely city with a rich cultural and historical background that may be explored. In addition to both new and old commercial malls, there are a lot of natural and cultural tourism attractions, including archaeological sites, landscapes, mosques, temples, and modern monuments. Nephrologists will work with you to diagnose and treat a variety of problems, including but not limited to the following:
Chronic kidney disease
Kidney infections
Renal artery stenosis
Kidney failure, both acute and chronic
Why You Should Antalya for Treating Your Kidneys Issues
Patients with kidney issues come to Antalya to get the comprehensive medical care provided at the top hospitals by Medgol Medical Tourism Center. This covers every significant medical subspecialty, from simple, non-invasive therapies to complex surgeries and even kidney transplantation. Patients benefit from us at Medgol, that have undergone considerable training and a setting that is centered around their requirements over the course of their treatment. We make sure that every patient receives the best possible treatment, including the most thorough care from the experts. A group of medical experts from different specializations works together to diagnose and treat the patient's medical condition. That's why Medgol is considered one of the top medical tourism corporations in Turkey.
Kidney Transplant Price Comparison
You may get a reduced estimate of the price of a kidney transplant procedure by submitting an online request to the Medgol medical tourism center. A request for an online consultation with one of our qualified experts may also be made at Medgol. We will put you in touch with the most skilled doctors, surgeons, and medical professionals employed by the hospitals and clinics in Antalya. Regarding the fees, we will bargain on your behalf for the lowest prices at the top-rated kidney transplant facility in Antalya, as well as the conditions and rules that will ensure the smoothest possible execution of your procedure.
| | |
| --- | --- |
| Countries | Kidney Transplant Price |
| United States of America | $100,000 |
| France | $80,000 |
| Spain | $62,000 |
| Turkey (Antalya) | $19,000 |
After Your Kidney Surgery in Antalya
If your kidney transplant procedure is successful, your new kidney will be able to filter your blood on its own, eliminating the need for dialysis. To prevent your body from rejecting the kidney that was given to you, you will need to take immunosuppressive drugs. Your primary care physician (nephrology in Antalya) may also advise you to take antibiotics, antiviral drugs, and antifungal drugs since they make your body more susceptible to infection.
The precise dosage that was recommended for each of your medicines by your doctor must be followed. Your body may reject the transplanted kidney if you fail to take your medicines as prescribed for even a brief period of time. Be careful to contact us at Medgol as soon as you can if you have effects that make it difficult for you to take your medicines. After your transplant, it is highly advised that you do skin self-examinations, see a dermatologist, undergo exams to check for cancerous skin growths, and make sure all of your other disease screening treatments are current.
Medgol; Where We Make Medical Procedures Easy and Affordable
In Antalya, all international patients have access to highly developed tourist possibilities, enabling them to combine their vacations with medical treatment plans. There are more than 2000 tourist service businesses in the region, and our hospitals have a total of around 5000 patient beds. Since it provides a wide range of tourist attractions, well-equipped healthcare facilities, and skilled medical professionals, Antalya is a pioneer in the area of medical tourism. Medgol medical tourism center is where you can find the best nephrology in Antalya.