Rheumatology in Antalya | Why Should You See a Rheumatologist?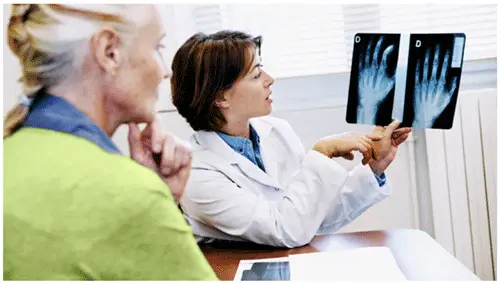 In Antalya's hospitals, the field of medicine known as rheumatology specializes in identifying and treating illnesses that affect the musculoskeletal system, particularly the joints and soft tissues surrounding them. Your muscles, bones, joints, ligaments, and tendons may be affected by illnesses, and rheumatology in Antalya is the field of medicine that diagnoses and treats these problems. In addition to pain, these disorders may cause joint abnormalities, edema, and stiffness. Musculoskeletal, autoimmune, and inflammatory illnesses are the main focus of this area of medicine. These conditions are often inherited genetically and run in families. So many people from other countries come to Turkey to be checked by our rheumatologists. Why wouldn't you be one of them?!
The procedure of Rheumatology in Antalya
A rheumatologist in Antalya will talk to you about your symptoms, personal and family medical histories, lifestyle choices, and other factors. They will do a thorough physical examination, and while doing so, they may also order tests and assess the results of those tests. The following diagnostic techniques could be able to provide light on the source of your rheumatic condition:
Biopsy: A biopsy will be done to check for autoimmune disease signs
Blood tests: They test your blood to see how well your kidneys and liver are working
CT scan, MRI, or ultrasound: They take a CT scan, MRI, or ultrasound to see organs and structures
Bone density test (DEXA scan): To test your bone density 
Chest X-ray: A chest X-ray is taken to check for any lung anomalies
Heart tests: Examinations involving the heart, such as an ECG
Electromyogram: Electromyography is a test that assesses the efficiency of nerve and muscle function
Endoscopy: Endoscopy is used to examine digestive system issues
While you are here for Rheumatology in Antalya, your rheumatologist will make a diagnosis and recommend a personalized treatment plan for you to follow. This category may include medications, joint and tendon injections, lifestyle management, and other measures to improve your quality of life or restore function.
When Do You Need Rheumatology in Antalya?
It has been shown that early treatment of several rheumatic diseases, such as rheumatoid arthritis and psoriatic arthritis, lowers the chance of developing long-term joint damage. Due to these facts, please make an appointment with our medical consultants in rheumatology in Antalya as soon as possible. You might see a rheumatologist if you have any of the conditions listed below:
when pain in your joints, muscles, or bones persists after therapy
when you simultaneously experience discomfort in many joints
whenever your muscles start to hurt
when joint pain that you've gotten is unrelated to any past harm
when you also have additional symptoms like fever, tiredness, morning stiffness, rashes, or chest pain together with joint or muscle pain
if you or a family member has a history of autoimmune disease, rheumatoid arthritis, or cancer
when you stop taking your rheumatic disease medication, and your symptoms start to return
What Diseases Are Curable in Rheumatology in Antalya?
Rheumatic disease is a word used to describe a variety of illnesses that affect not only the bones but also the joints, tendons, muscles, and ligaments. Some of the most prevalent rheumatic illness types are the ones listed below:
Osteoarthritis: The most common arthritis is osteoarthritis, sometimes known as OA. Many people also refer to it as degenerative joint disease or "wear and tear" arthritis. The most typical places to find it are on the palms, hips, and knees. So many people come to Turkey for OA rheumatology in Antalya
Rheumatoid Arthritis (RA): The condition known as RA is an autoimmune and inflammatory condition. It follows that the illness causes painful swelling and inflammation in the body's afflicted places because the patient's immune system unintentionally attacks healthy cells. RA primarily targets the joints, sometimes more than one joint at a time
Fibromyalgia: Because fibromyalgia often runs in families, it is reasonable to assume that genetic factors play a role in the development of the condition; however, very little is known regarding the particular genes implicated. Researchers believe that a person's susceptibility to acquiring the condition is influenced not only by their genetic makeup but also by environmental elements
Medgol Medical Tourism Center; Rheumatology in Antalya
The study of inflammatory diseases that damage connective tissue is the primary goal of the medical specialty known as rheumatology in Antalya. Musculoskeletal symptoms accompany these conditions, which affect the joints, spine, tendons, ligaments, and muscles. Internal organs, the skin, or the nervous system are often affected in such a situation. The main symptoms of rheumatic illnesses are joint pain and impaired mobility.
Our goal at the Medgol Medical Tourism Center is to provide patients from any country the opportunity to get the necessary care most efficiently and pleasantly. We have patients from all over the globe who come to Turkey for rheumatology in Antalya. To ensure you have nothing to worry about and can fully enjoy your time away from home, we will carefully collaborate with you to plan and handle every aspect of your medical tourism holiday. 
You need not worry since we are taking care of everything. We provide a broad range of services. We help you with every aspect of your trip, including planning your method of transportation, finding suitable housing, and helping you with every component of your care from the beginning to the end. You can rely on us to help you plan every aspect of your trip, which will considerably lessen your stress levels while you're there.