Gastric Sleeve in Antalya | Say Goodbye To Your Belly Fat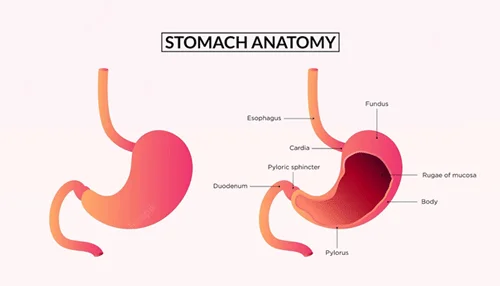 Turkey has made enormous strides in the medical profession recently, notably in the area of methods for treating obesity. Furthermore, the results of the government's spending are pretty compelling. Additionally, bariatric surgery has a very high success rate in Turkey, and the results are pretty positive. Because gastric sleeve in Antalya is often regarded as the better and more effective operation among bariatric procedures, patients frequently choose it over gastric bypass surgery. This is because the only bariatric operation that offers an efficient weight reduction surgical process in a healthier way is gastric sleeve surgery.
How Is Gastric Sleeve Surgery Done In Antalya
The minimally invasive gastric sleeve procedure in Antalya is carried out by surgeons using a video camera for up-close views of the procedure and five to six small incisions for their long surgical instruments. Approximately 75% of the stomach must be removed in order to shape the stomach into a long "sleeve." In order to lower their calorie intake, patients who have just had surgery are limited in how much food they may eat at one time. Right after gastric sleeve in Antalya, patients have sensations of fullness that continue for many hours. Our bariatric surgeons will choose whether the patient would benefit more from a Roux-en-Y gastric bypass or a sleeve gastrectomy. They also consider whether the treatment should be carried out laparoscopically or openly after consulting with the patient.
How Should You Be Prepared for Gastric Sleeve in Antalya
It's conceivable that you'll be asked to start an exercise routine and give up all tobacco products in the weeks leading up to your operation. You can be subject to a food and hydration restrictions, as well as limits on the medications you can take, in the hours before your treatment. It would be a good idea to start getting ready for your post-surgery recovery right away. You are allowed to recover after the surgery for up to three days in the comfort of your hotel since you are a patient at the Medgol Medical Tourism Center.
The first week after a sleeve gastrectomy, you should only consume noncarbonated, sugar-free drinks. Your diet will then consist of pureed foods for the next three weeks before switching back to regular meals four weeks after the procedure. Also, you will be required to follow a lifetime regimen that includes taking a daily multivitamin and calcium supplement and receiving a monthly injection of vitamin B-12. You will visit the doctor's office on a frequent basis after weight-loss surgery so they can monitor how well your health is healing. You may need to go through a number of exams, blood tests, and laboratory tests. BUT don't worry. We will arrange all the follow-ups remotely!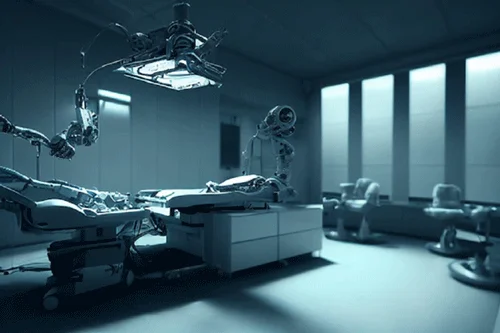 Reasons Why Gastric Sleeve in Antalya
One of the biggest obstacles to weight reduction surgery, notably in the United Kingdom, the United States of America, and some other countries, is the expense of bariatric treatments. However, compared to the prices in other countries, gastric sleeve in Antalya is substantially less expensive. There is a cost difference of between 40 and 50 percent when prices are contrasted with those in the USA and the UK. As a result, it is possible to get the care that you need without compromising the quality of the service.
There Is No Waiting List at Medgol Medical Tourism Center
The waiting list is probably another obstacle to getting a gastric sleeve treatment in the United Kingdom, the United States of America, and maybe in some other countries, in addition to high expenses. Our hospitals, unlike other countries, do not have a waiting list for bariatric surgery, which is a positive trend. The number of doctors and clinics that are able to perform these treatments has increased due to the increasing demand for bariatric surgeries. Patients who are candidates for these operations may now benefit without having to wait. This is why so many foreigners have chosen Medgol Services to experience a one-of-a-kind gastric sleeve in Antalya.
Our Hospitals and Clinics Are Equipped with the Most Modern Facilities
Antalya's hospitals and clinics all use modern, technologically advanced equipment that is very nice. This is so because Turkey has a good reputation in the medical world. As a result, while performing operations, medical experts are able to apply more cutting-edge techniques. It is also possible to see that modern medical facilities like hospitals and clinics that are furnished with cutting-edge technology are proliferating over the globe. The city of Antalya uses state-of-the-art medical technology, which considerably reduces the probability of experiencing problems after a gastric sleeve in Antalya.
Medgol's Different Packages for Your Convenience
The treatment packages available via Medgol Medical Tourism Center are perhaps some of the fascinating features of choosing to undergo medical treatments in Antalya. These packages are clearly preferred by patients above others since they are so well-liked and in high demand. The packages often include the cost of the procedure, hospital or clinic tests and examinations, VIP transportation and accommodations, and perhaps pre- and post-operative medications. These packages may differ in terms of both their contents and their costs. All that's left to do is book your flight at this point! Our team of experts is waiting for you!
Medgol's VIP Services for Gastric Sleeve in Antalya
In order to evaluate whether or not you are a good candidate for the treatment and to lower the chance of complications during or after the procedure, you are put through a battery of tests and examinations before the operation. In addition, our patients are closely monitored by VIP nurses while recovering from surgery for a few days, and even longer if necessary. We will be there for you either in the hotel or the hospital. In the case of bariatric surgery, patients return to their homes after the procedure, but clinics closely monitor their recovery times and assign them online sessions with a nutritionist. In order to help patients lose weight and keep it off following surgery, these post-operative conversations are crucial.
The majority of medical professionals and support personnel at Medgol Medical Tourism Center are fluent in English. If you are not an English speaker, we are able to provide you with another interpreter. Nobody will ever be difficult for you to communicate with, particularly in reputable medical settings like Medgol's hospitals and clinics that are ready to operate gastric sleeve in Antalya.